Chairman Message
With world so much in the path of progress, Energy, Environment and Employment is the cornerstone and a key driver in the sustainable economic development of any nation.
With a diversified demographic beauty and unique landscape of Coast, Mountain Terrain, River bed, Valley, Desert and huge human force in the country, India has the widest opportunity to boost the renewable energy sector be it the Solar, Wind or Biomass or any other form of clean energy. India offers endless opportunity to entrepreneur for investment and profit. Unfortunately this sector has yet to receive the attention it deserves for its share of growth to its potential.
Although independent India has taken up the cause of electrification of the entire country on priority right from 1948, large parts of the country still remain in darkness! Over 200 million people have no access to electricity and most regions experience frequent power cuts and poor quality of supply. Honourable Prime Minister ShriNarendra Modi with his energy mission has committed to provide 24×7 reliable supply of electricity to all the citizens in the next 5 years. In order to achieve this noble objective several targeted programs have already been launched by the Government of India which include: (1) DeenDayalUpadhyaya Gram JyotiYojana with an investment of US$ 7 billion, (2) Integrated Power Development Scheme that covers 5000 towns with an investment of US$ 6 billion, (3) North Eastern Regional Power System Improvement Project (NERPSIP) with an investment of US$ 1 billion, (4) New RE Program with a target of 175 GW by 2022 and investment commitment of US$ 260 billion, (5) 100 Smart Cities and Rejuvenation of 500 towns where smart grids will provide clean and sustainable energy, (6) National Mission on Electric Mobility with a target of 6-7 electric vehicles by 2022; and (7) National Smart Grid Mission (NSGM) that will take up development of smart grids on fast track in coordination with the above programs.
Besides on the policy side also several measures are taken to implement the above programs successfully. These include an Amendment to the Electricity Act 2003 (which is in the Parliament presently) that will usher in an era of retail competition in electricity distribution; a new Renewable Energy Act that will soon be placed in the Parliament. Model Smart Grids Regulations have already been approved by the statutory body of Forum of Regulators which will pave way for each state electricity regulatory commissions to issue state specific smart grid regulations. With all these fast paced actions India has emerged as the prime destination for smart grids and smart cities.
This gives the opportunistic birth of CRESPAIas an organization committed to work in propagation, promotion and advocacy for development of clean energy. We aim to make India an ideal destination for investment into the renewable energy sector.
CORE TEAM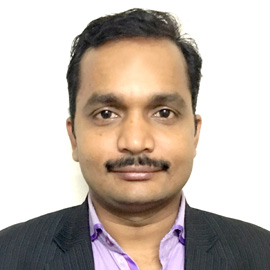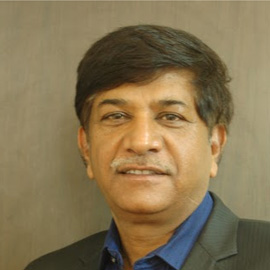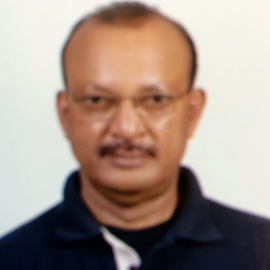 Shri Sunil Lall
Vice President
---